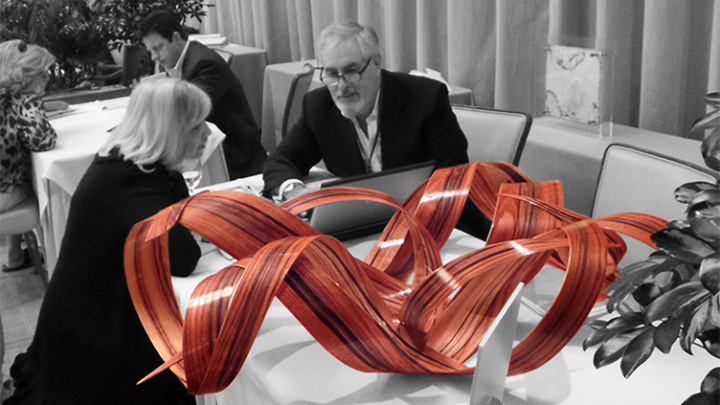 Description
The unique, invitation-only hosted format of Design Connections, conducted in an upscale resort setting like the La Cantera Resort & Spa in San Antonio, Texas, provides an engaging platform for presentations and keynotes, small group discussions, industry specific, and vertical-focused topics as well as one-on-one conversations with leading vendors and peers on the latest commercial interior design topics, products, and solutions. Key aspects include:
Keynotes, Fireside Chats, Panels and General Sessions:
Design Connections keeps things simple by having only one conference track to focus on. Attendees will sit in on a variety of sessions covering the latest topics, industry news and respected insights from leading solution providers, industry experts, and design professionals.
Case Study Boardroom Sessions:
These highly interactive sessions presented by solution providers to an intimate group of executives give an inside perspective on the implementation and strategy of an actual customer use case. These sessions not only provide the vendors with feedback on end user wants/needs, but also promote candid discussions for end users to gain perspective from their peers within the .
1:1 Meetings:
Our 1:1 Meeting Zone allows our end user attendees, solution providers, and industry experts the perfect opportunity to connect with one another for 20 minute face-to-face meetings, which makes sourcing solutions painless for our executive attendees and makes connecting with prospective clientele cost-effective for our sponsors. Respected industry analysts and experts will also be present to discuss strategy and help you move your enterprise or solution set forward.
Networking Receptions:
Connections can be made at a traditional trade show, but with our unique format, lasting relationships are forged through a multitude of networking opportunities. Attendees are able to network over 2.5 days and dive more deeply into discussions that cannot be had walking a trade show floor. Regarding the number of end user attendees and solution providers, we believe that quality over quantity adds a higher value to the conversations had, because only the most-qualified attendees are invited to attend and only vendors that are capable of delivering products and solutions to major enterprises are eligible to sponsor.