Interior Designers Day at the Capitol 2017
Description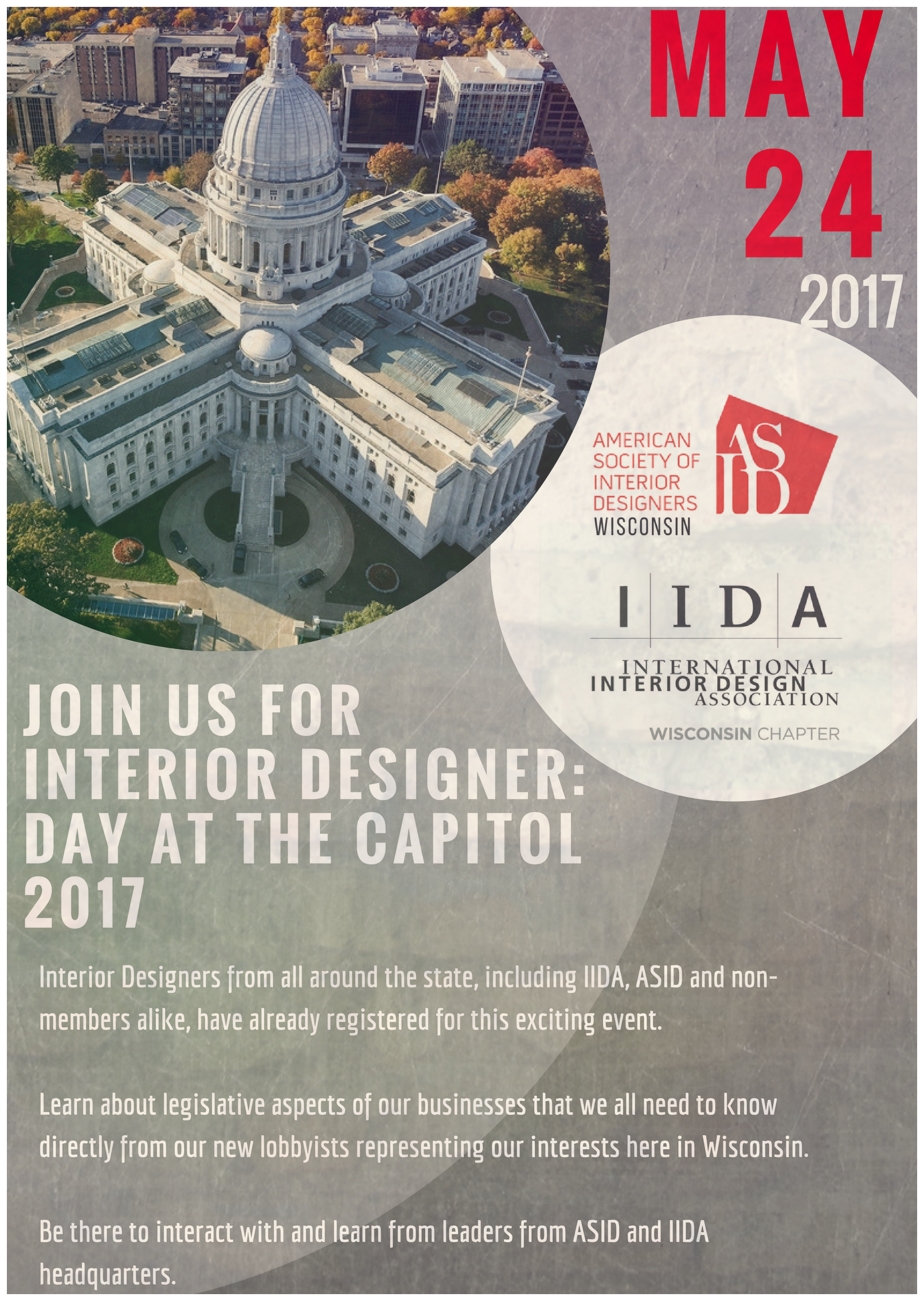 Join us for the Interior Designers Day at the Capitol 2017 where we will have a Legislative Panel Discussion with ASID and IIDA National and Chapter representatives, Lunch with our Lobbyists, Reception with our Legislator and More!
Additional Information:
Arrive early & make your way to the Capitol. Registration begins at 9:30 AM! Parking is available at many downtown parking ramps. https://www.cityofmadison.com/parking-utility/garages-lots
Enter at any location on the First Floor of the Capitol. Help is available at the Information Desk!
UPDATED: This event will now be held in the North Hearing Room.
Look for the corridor that says North then look above to see the North Gallery sign located in the building.
Located on the second floor.
Registration is now closed