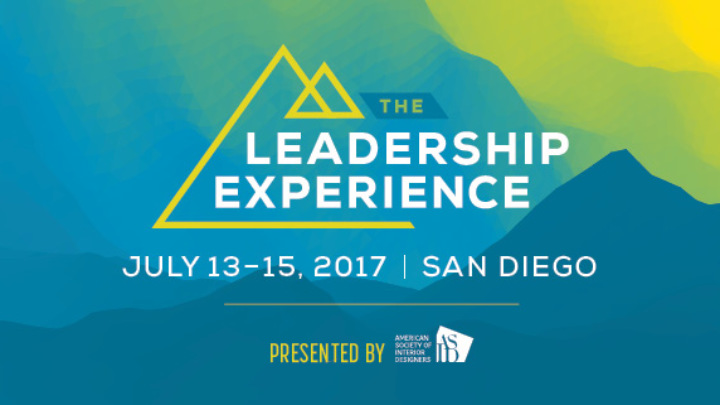 Description
The Leadership Experience: Presented by ASID, July 13-15 in San Diego, California sparks career inspiration and transformation for senior practitioners to recent graduates. This new event brings together designers from all market sectors, firm sizes, and experience levels and offers programming custom-tailored to each individual delegate: Lead Yourself, Lead Your Team, Lead Your Firm, and Lead Your Chapter.

The Leadership Experience activates the minds of today's most innovative design and leadership experts to share their knowledge through thought-provoking keynotes and learning opportunities. These collaborative, intensive talks are balanced by non-traditional social events and creative peer-to-peer meeting opportunities.

From emerging professionals to advanced practitioners, The Leadership Experience provides the tools for next-level career and personal development. ASID created The Leadership Experience by building on the foundation of success set by GO PRO, Design to Lead, the Chapter Leadership Conference, and new content to create our most inclusive, interactive, and comprehensive program ever.