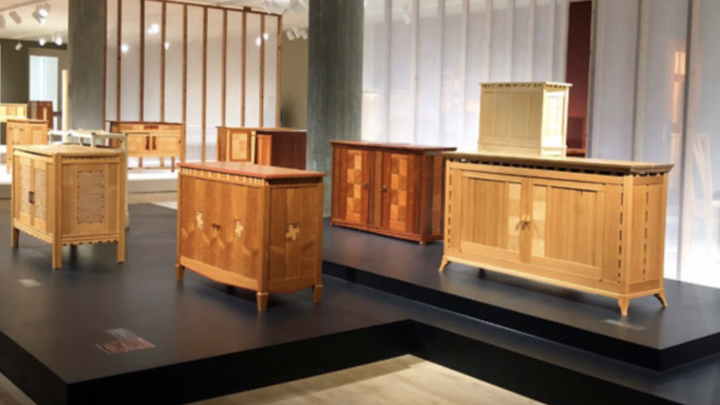 MAM Gallery Tour- Charles Radtke: Contained
Description
Charles Radtke: Contained is the first retrospective exhibition for the renowned furniture maker based in Cedarburg, Wisconsin. The artist's cabinets, tables, and chairs reflect his meticulous attention to detail. Several pieces have interiors that are more intricately designed than the exteriors, or have hidden compartments in which Radtke has placed something personally meaningful. Radtke's explorations into the function of the cabinet as a container lend his work a conceptual component that relates to contemporary sculpture.
Please arrive early. Tour starts promptly at 5:30pm.
5:30pm- Tour starts in the Bradley Family Gallery on the 3rd floor (about a 3-5min walk from registration desk).
6:30-7:45pm- Reception with artist in the East Atrium overlooking Lake Michigan.
Appetizers provided. Cash bar will be available.
Registration includes Museum admission.
ASID Members: $20
2019 Chapter Sponsors: $20
Design Educators: $20
Non-Members: $30
Student Members: $10
Non-Member Students: $15
At the door (cash/check): $40
EVENT RECEPTION SPONSORS:


SCROLL DOWN FOR REGISTRATION LINK BELOW THIS VIDEO