January 7, 2015 President's Letter
Happy New Year! I cannot believe it is January already. The industry is buzzing with activity and it is an exciting time to be an interior designer.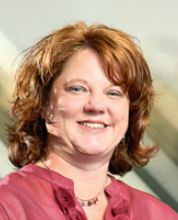 As you think about your new year's resolutions and goals for the year, don't forget ASID. We would love to get more members active as volunteers. Check the weekly e-blast and let us know what you would like to do for the chapter. Share your strengths.
Also as you do your budgets for 2015 we encourage you to continue your membership, support the foundation, and our student scholarship fundraisers. Make sure you are using the discounts and services that ASID offers.
You can save on a lot of business tools and services.
Check the link below.
https://www.asid.org/content/asid-advantage#.VKdpG990yYg
If you are thinking about sponsorship this year, the deadline is coming up very soon to submit your information. We have several levels to meet your budget. We would not be able to support our membership with such great events without our sponsor support. We appreciate you more than words could ever express.