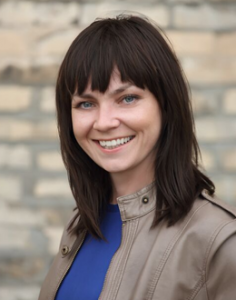 The industry has definitely rebounded from the recession of 2008-2009. No matter who you talk to in the construction world, everyone is equally benefiting from this economic growth. And that's great. I always say that there is enough work for everyone in this field, and I welcome the healthy competition.
In the times when "being busy" is almost a desired status, one that communicates a level of presumed worth and success, how do we deal with the influx of work and stress, and the impact on our personal time, the time for our simple joys in life?
Focus
In these hectic times, it is easy to fall into reaction mode and let the work dictate our lives. Focusing on what is important, prioritizing, and breaking large tasks into smaller, manageable milestones is a great way to get through a chaotic time. Delegating and receiving help from other designers and fellow ASID members can also be a way to get through a backlog of work. On the other hand, we should never lose focus on ourselves and our professional goals. We need to remain nimble when it comes to career decisions. Employment options are now in excess, and it's exciting to see that professionals are taking advantage of diverse opportunities and reevaluating their value and the value of the work.
Make time for YOU
"Being busy" with work has a profound impact on our personal lives as well. It's not just a matter of decreased sleep, unhealthy on-the-go eating habits or the familiar feeling of always being on, but "being busy" at work often times makes us feel like we have to keep up the pace after we leave the office. The inundation of information through the web and our mobile devices, the constant notifications, the reminders of events and commitments we should keep can be overwhelming. It is important to find a way to reconnect with our inner selves and find strength in order to keep the stress of work and the joys of personal life separated.
Make time for COMMUNITY
While work is important and provides the means to support ourselves and our families, we must not forget the communities we are a part of. Be it a professional community, like the Wisconsin Chapter of ASID, or other types of communities (a fitness group, a neighborhood association or a church), your involvement and participation builds your character. Being a part of something larger than yourself, something you feel strongly about is mutually beneficial.
The Wisconsin Chapter of ASID is here to support its members and put forth programming that's fresh and responds to the current needs of the industry. This year's What's Next mini-conference will engage in discussions around the topics of focus, stress management, leadership, the value of design and mindfulness. Plan on attending this fascinating program on Thursday May 12th, 2016.
To look up speakers, review the event schedule and to register, please visit our chapter website.
"Being busy" can be a wonderful yet overwhelming state of life. I hope we all find creative ways to deal with it and benefit from the thriving industry professionally and personally.

Aga Artka, ASID, NCIDQ, WRID
Wisconsin Chapter President