Become a Sponsor
The Wisconsin Chapter of ASID inspires its members & enriches their lives by promoting the value of Interior Design. We provide indispensable knowledge & experiences that build relationships and prepare our members to excel in a dynamic & evolving profession. Through education, knowledge sharing, advocacy, community building and outreach, we advance the profession by demonstrating & celebrating the power of design to positively impact people's lives.
As a sponsor of our Chapter, you will have increased opportunities to meet and develop relationships with local interior designers, expanding visibility and market potential of your company's products and services.
DOWNLOAD THE SPONSORSHIP FLYER

NEW FOR 2020 ASID Wisconsin is committed to making the most out of your sponsorship. As a Platinum &
Gold Level Sponsor an ASID volunteer will send you personal reminders throughout the year telling you about
upcoming events and pre-registering you for events.
Support the ASID WI Community Today!
Contact:
Bill Beaudreau, ASID
b.beaudreau@crbinteriors.com
Jenny Doede, ASID
finance@wi.asid.org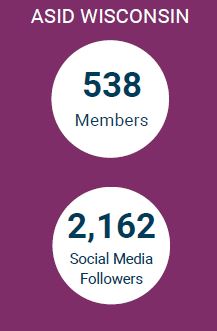 Are you an ASID Industry Partner (IP) Member? Please click here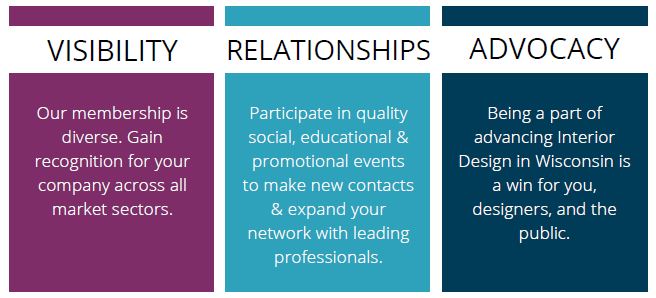 We appreciate your consideration to become a sponsor of ASID Wisconsin. Your support is essential to growing the impact of interior design and ensuring the health, safety and well-being of the public.
Important information:
• Sponsorship is an additional contribution (paid directly to ASID Wisconsin) and is separate from ASID Membership (paid to ASID National).
• Company logo file (EPS file, 300 DPI) must be submitted with the payment.
• ASID is a 501 (c)(6) organization. Consult your tax advisor for tax deductibility.
• Checks, credit cards or Paypal payments will be accepted.
Payments made by check can be mailed to:
ACE, CPA LLC
Attn: ASID Wisconsin Sponsorship Drive
420 E Longview Dr., Suite E
Appleton WI 54911
Are you an ASID Industry Partner (IP) Member? Please click here