Advocacy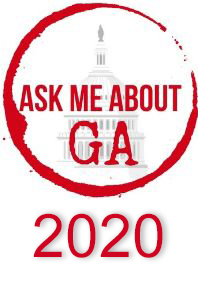 LATEST ADVOCACY NEWS
Thank you so much to all members for your committed efforts, individual contributions and outreach during the Government Advocacy messaging and process. We had a HUGE grassroots response. Even with all those efforts, AB324 did not get scheduled for a vote in the Assembly this session. The Assembly committee hearing was called at the last minute and time ran out for us on the legislative calendar in this short session. This would have been our last step in the process. But we have made great progress and learned how to move forward!

We are already regrouping to submit the bill again in the next session!
The joint ASID and IIDA group and lobbyists and our Wisconsin lobbyists have already had a conference call. All parties confirmed that we are on board to continue to the finish line! We are working on developing a detailed nine- month strategy that involves ALL members. This strategy will be rolled out in the next month and culminates with a large joint ASID / IIDA event in Fall with our lobbyists and legislators in attendance. Our goal this year is to extend our partnership with like-minded organizations to exponentially grow our influence before the next session.
What's Next? What can you do to help?
Do you want to be a part of the GA committee? We have an energetic and engaged group and we are looking for more GA ambassadors to be part of the core team
By now everyone should know what district they are in and who their legislators are. If not, that is where you need to start. Go to
Stay in touch with you legislators! Invite them to your office or to a project. Volunteer for their fall election committee. There are plenty of parades to walk in this summer! Get to know them so when it is time to ask for their support, they know your name and face.
Do you have questions about Government Advocacy, the wording of the bill, the next steps in the process? Ask any GA member and stay tuned for the immersive GA experience planned for this year.

If you have specific questions you may reach out to
Jodie Thill, jodiethill@gmail.com
Cindy Glaeden-Knott, CGLAEDEN@amfam.com
or Deb Alton, Debra.alton@atmosphereci.com