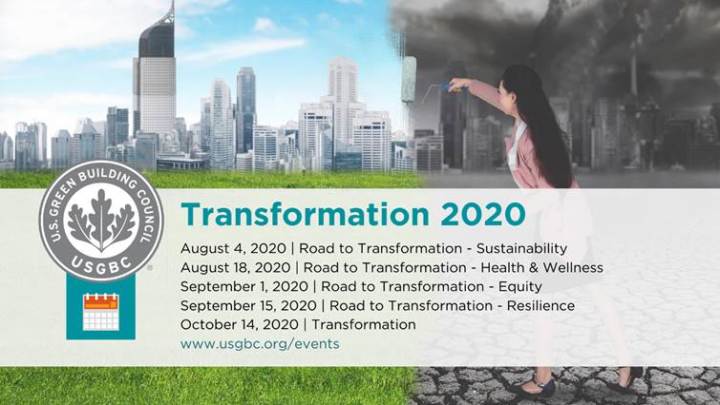 USGBC Wisconsin Event: Resilience
Description
How we design and construct buildings, processes, businesses, and communities today will largely determine our success in the long run. Amidst climate change, a global pandemic, and a social justice movement, 2020, has been a year that has tested how resilient we are and exposed many of the gaps that remain. Within and beyond the built environment, we must continually address and operate in a way as if our entire future depends on it. Join us to hear from speakers who are designing and implementing projects and programs that will help us thrive in the coming decades.
To protect the health and safety of our community, USGBC has committed to taking all programming virtual this year, including our typical capstone and fundraising program - Transformation. Leading up to a reimagined Transformation, USGBC Wisconsin is hosting a series of engaging panels with local experts and leaders. Each panel will feature a collaborative and dynamic conversation centered around one of the USGBC pillars, including Resilience and Equity. All events will offer AIA and USGBC continuing education credits.
We would like to offer a promo code to attend these panels at the USGBC member rate. Any interested ASID members can sign up for any of the panels and use code R2TPartnerASID to receive this pricing. Information on each panel, including panelists and more specifics on discussion topics, are available at the links below. Please do not hesitate to reach out with any questions!