Member Spotlight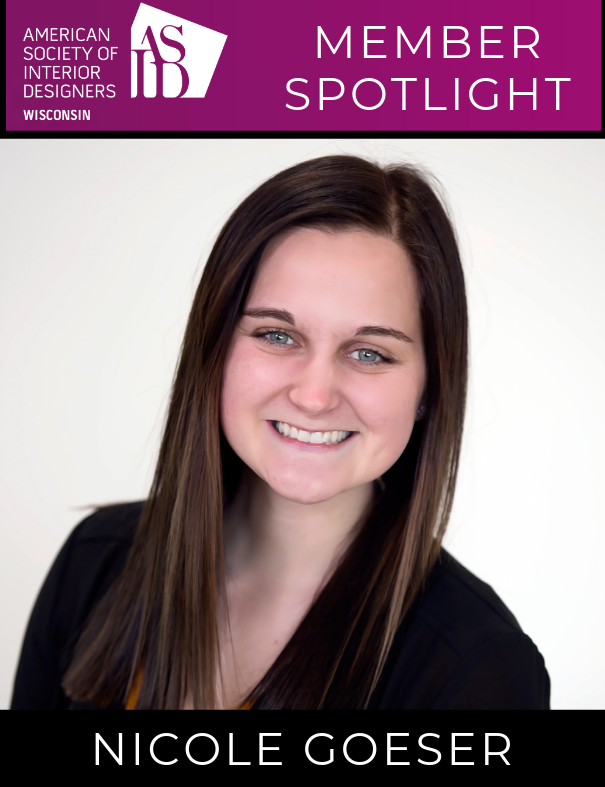 JUNE 2019
ASID Wisconsin's June Member Spotlight is on Nicole Goeser!
Nicole is currently a Student ASID member who just graduated in May from the University of Wisconsin, Steven Point with a degree in Interior Architecture. She was the UWSP ASID Chapter Co-President for the year 2018 and describes this experience has helping her become more outgoing and prepared for a career in interior design. She loves that with design we can impact lives by positively affecting how someone feels, or changing their mood.
In her spare time, Nicole likes to play softball and volunteer in her community.
You can connnect with Nicole on Linkedin here.
MEMBERS SPOTLIGHT ARCHIVE