2017 Lifetime Membership Award - Hollie Schick, FASID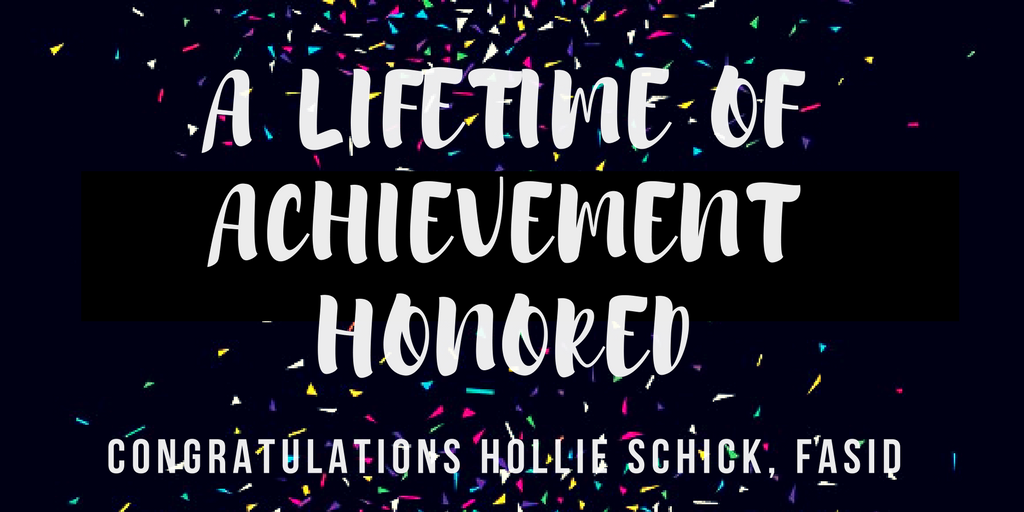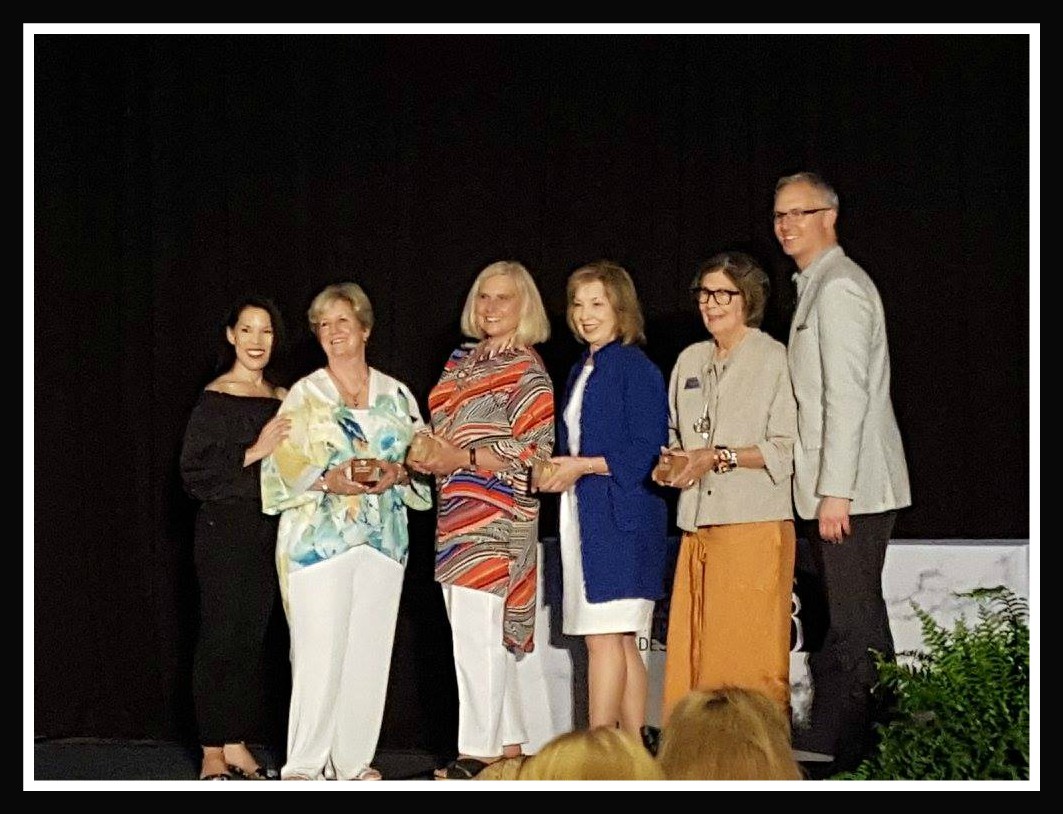 Hollie Schick, FASID (third from left), receiving her Lifetime Membership Award at the ASID Leadership Experience Conference in La Jolla, CA, on July 15th, 2017.

The inimitable Hollie Schick, FASID, is the recipient of a 2017 Lifetime Membership Award from the ASID National Honors program. Hollie has been an active and dynamic member of the Wisconsin Chapter of the American Society of Interior Designers (ASID) for over forty years. Hollie is a well-known and well-loved Chapter member and an enduring presence in the life of the Chapter. Hollie has been a leader, a mentor and an innovator at the State Chapter, Regional and National levels throughout her membership. She has served on the Chapter Board of Directors, been a committee leader and volunteer, and has represented the Chapter as a member of the National Board of Directors. Throughout her career, Hollie has been an ambassador for the interior design profession to everyone she meets and is a wealth of knowledge regarding the people, events, and history of our Chapter. When there is a question for the Chapter… any question - ask Hollie… she knows the answer! We wish Hollie the best as she receives this well-deserved honor. Congratulations to Hollie Schick, FASID!