Student Members
Student Membership – Specifically for interior design students enrolled in an interior design or architecture program that requires 40 semester credit hours of interior design education to graduate.
Student Membership Application
Student Advancement Application
Student Scholarship Information & Forms
---
Student Membership Benefits
Leadership/involvement opportunities
Student Representative to the Board for ASID Wisconsin Professional Chapter (ASID WI representation on the chapter board of directors)
Student chapter president and other student chapter board positions
Leadership training at Chapter Leadership Conference (CLC)
Awards/Grants & Recognition
ASID WI Scholarships
ASID WI Design Competition Student Project category with cash prize
ASID National Scholarships
AIU and ASID Global Edge Grant to study abroad in London
ACCESS Design Challenges
Events
ASID WI Career Day
ASID WI chapter educational and networking events
ASID Real World Design Week mentoring program
Networking/ Support
ASID Connex – online networking community
ASID Real World Design Week mentoring program
ASID Job Bank – an online job search engine
Publications/Information
ASID WI Weekly Email Blast
ASID "Access" – paper publication for students only
"ASID ICON" – electronic publication
ASID World of Work CD-ROM – Career Development compilation
ASID Eye On Design – weekly digest of global design-related issues
Advancement from student to professional membership discount
ASID Membership Advancement Discounts
(Student to Allied Member (starting at $75 in the first year))
Recognition
The ASID appellation is the well recognized among clients and the design community
---
Benefiting Future Designers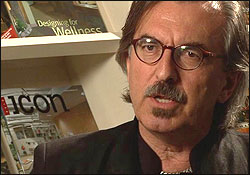 Hear testimonials from:
Penny Bonda, FASID
Bruce Brigham, FASID
Retail Clarity Consulting
Nancy Barsotti, FASID
Rita Carson Guest, FASID
Carson Guest, Inc.
Download the Video to Your PC​
Detailed information on all membership criteria and benefits can be found at www.asid.org/join. If you have further questions, please call ASID Headquarters at (202) 546-3480 or e-mail membership@asid.org.