ASID WI Sustainability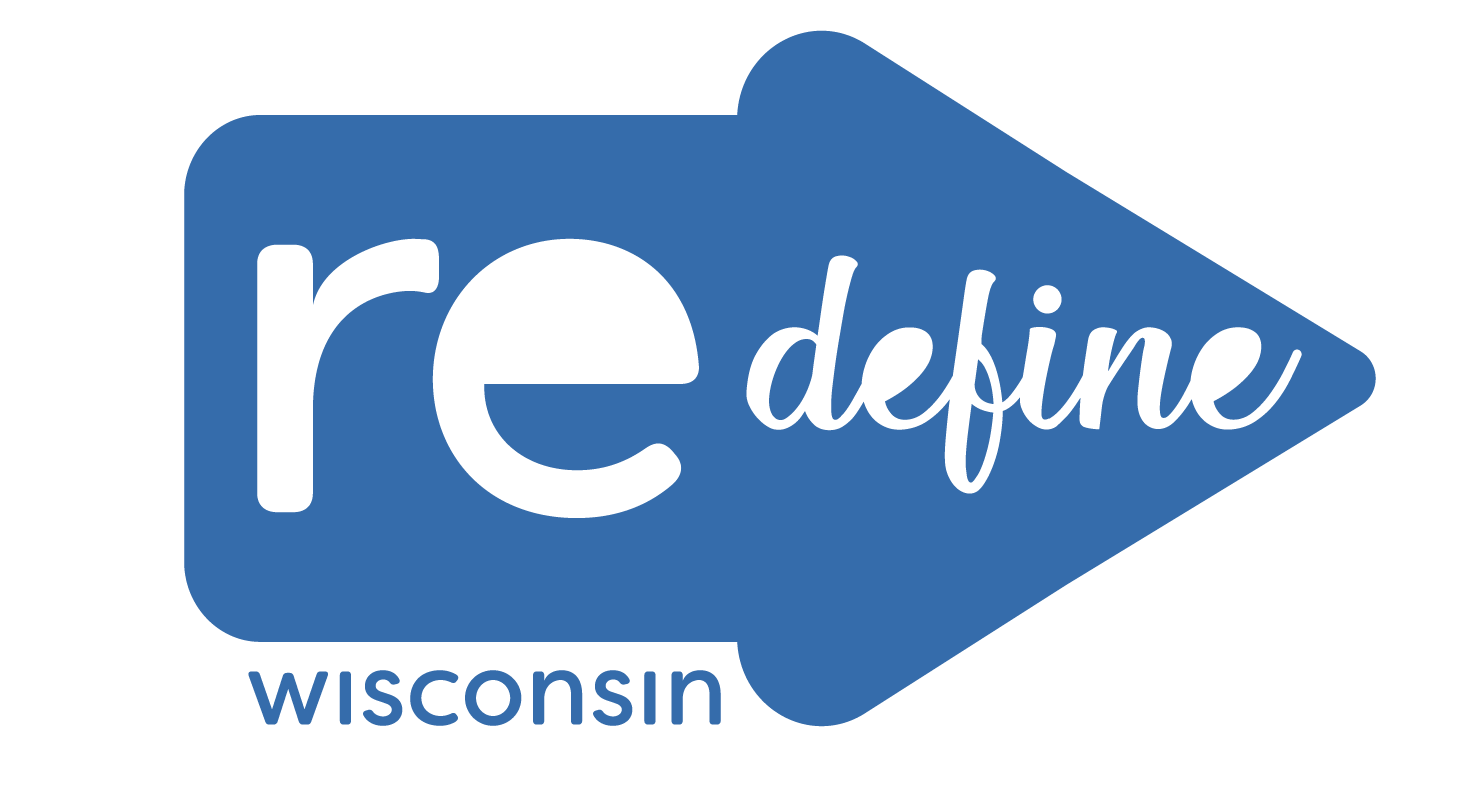 A few years have passed, but we couldn't stay away for long. Today, we bring you Re_Define, a pop-up event designed to give your no longer needed design samples a new home, with the whole event taking place in approximately 48 hours.
With every new product launch, a better fit for the design becomes available and more materials become obsolete. The old adage goes, one man's trash is another man's treasure and that is exactly how we see design samples. Traditionally, these materials have ended up in landfills, but with a little imagination, they can become something new.
In the past, schools utilized the materials in art classrooms, shop classes, and maker spaces. Community gardens have used materials to enhance their raised bed gardens, while a church used mix-and-match tiles to retile their foyer. The humane society has used extra carpet squares for its animal enclosures. The possibilities are endless when we think of utilizing these materials in unconventional ways.
Join the rest of the design community in WI by taking the time to save your discontinued samples or samples you are tempted to throw in the trash. These samples are no longer useful to us but believe us when we say these organizations, and communities who pick up the samples GREATLY appreciate them. It begins to alleviate costs for certain supplies that they are able to source from our event: Re_Define.
The ultimate goal is to have the event bounce around the design communities in Wisconsin (quarterly), allowing design firms and product representatives the chance to drop off their materials in a condensed time frame, one day only. The following day will be the open house; allowing teachers, nonprofits, and the general public to collect the materials for free In order to lessen the burden on the host location, we will not release the exact location until just before the event, but we'll be sure to share the general location as far in advance as possible, so you (material donators) can plan your day accordingly.
Currently, we want to get the event up and running, so we will start in the Milwaukee area before expanding.
Want to get involved?
Host an event: The goal is to have pop-up events quarterly. But with bountiful host locations, the event could occur as frequently as every 6 weeks across the state of WI. We will release the date and general location of the event via ASID WI Communication and Social Media as soon we have the weekend that works for you confirmed.
Event Format:
Prior to the event - sharing general location (ie: city, or neighborhood in Milwaukee/Madison, etc.)
Thursday – Share the exact location details
Friday – Material Drop-Off by Design Community (time determined by Host Location) Saturday – Free Material Open House – Teachers, Non-Profits, General Public, Etc.
(approx. 9am - 4pm)
Sunday – Clean/Pack Up additional Materials
Monday/Tuesday – Feature Non-Profit will collect remaining materials
Feature Non-Profit - a selected school, community program, or non-profit is selected to be given the remaining materials at the end of the event.
Donate Materials: Collect your "no longer wanted" materials & separate them best you can by type.
Accepted
Please recycle
NOT ACCEPTED
Carpet Tiles
Cardboard Display Boards
Window Treatments
Loose Tiles (all sizes)
Cardboard/Paper Binders
Hardware
Loose Carpet Samples (all sizes)
Furniture
Fabric Books / loose samples
Craft Supplies
Loose Flooring Samples
Piping (Metal, PVC, etc)
Cabinet Doors
Electronics
Millwork laminate, counters, etc.

Construction-type samples

Ex: brick, stone, concrete, glass

Wallpaper Samples/Books
Other misc. Interiors samples
*note that this list is not conclusive
Donate Time: We have volunteer opportunities of all kinds before, during, and after each event. Reach out if you are interested in sharing your time.
Sponsor the Program:
Sponsorship Levels
$100 - Snack Mom (or Pa): help us feed and hydrate our volunteers, so we have enough energy to make this event as successful as it can be! Your name would then be recognized on the back of our T-shirts (no logo). We would also recognize our Mom's (& Pa's) with a group shout out on our Social Media!
$250 - Influencer (Marketing): Sponsor the event at this level, and we will be able to spread the news about the event far and wide! We want to let all the teachers, non-profits, Scout troops, crafters and homeowners know about our event! We need to create flyers and signage for the event. At the same time, we want to keep letting our industry partners know to keep saving samples and keep them out of landfills! Sponsoring at this level will include your logo on our T-shirt backs, as well as individual shout outs on our Social Media
$500 - Protector (Tent): If you help us by sponsoring a tent (Wisconsin weather…) you would be the real MVP! By now, we all know how Wisconsin can be, and we would hate to be unprepared due to weather. Sponsoring at this level would include your logo on our T-shirt backs, individual shout outs on our Social Media to our followers, as well as individual signage at the event indicating we have YOU to thank for our tent!
THE ULTIMATE SPONSOR: Host Location
So you want to be a Host Location?
Being a Host Location will open doors to your business that have not yet been opened. Whether it's designers who are new to your business, or community members who can utilize your goods and services, you will be given a whole new realm of exposure.
On the day of sample pick-up (Saturday), we would direct people through the front door of your business, so they can have the opportunity to learn more about your business and keep you in mind for future projects.
There might not be many immediate sales since people are there to collect free samples, but the future potential is limitless.
Of course, as a Host Location, your logo would adorn the backs of our t-shirts, numerous Social Media shout outs, as well as all of the designers dropping off samples and community members picking up samples getting exposure to your business.
When it comes to being a Host Location, here are a few other items to keep in mind:
● Back-of-house staff who will be helping to collect the donated materials (Friday)
● Provide misc. Garbage, recycling and comp receptacles as samples get sorted and taken
● Bathroom availability
● Storage availability (warehouse, pod, showroom, etc.)
● Material give away space (warehouse, parking lot [rain = tent available - event will go on rain or shine], LARGE office space/training room to layout materials)
ReDefine Committee will provide on the day of the event:
● Breakfast and lunch for volunteers (including host location helpers!)
● A few box cutters
● Utility Gloves
● Tent
● Signage