2021 Design Excellence Awards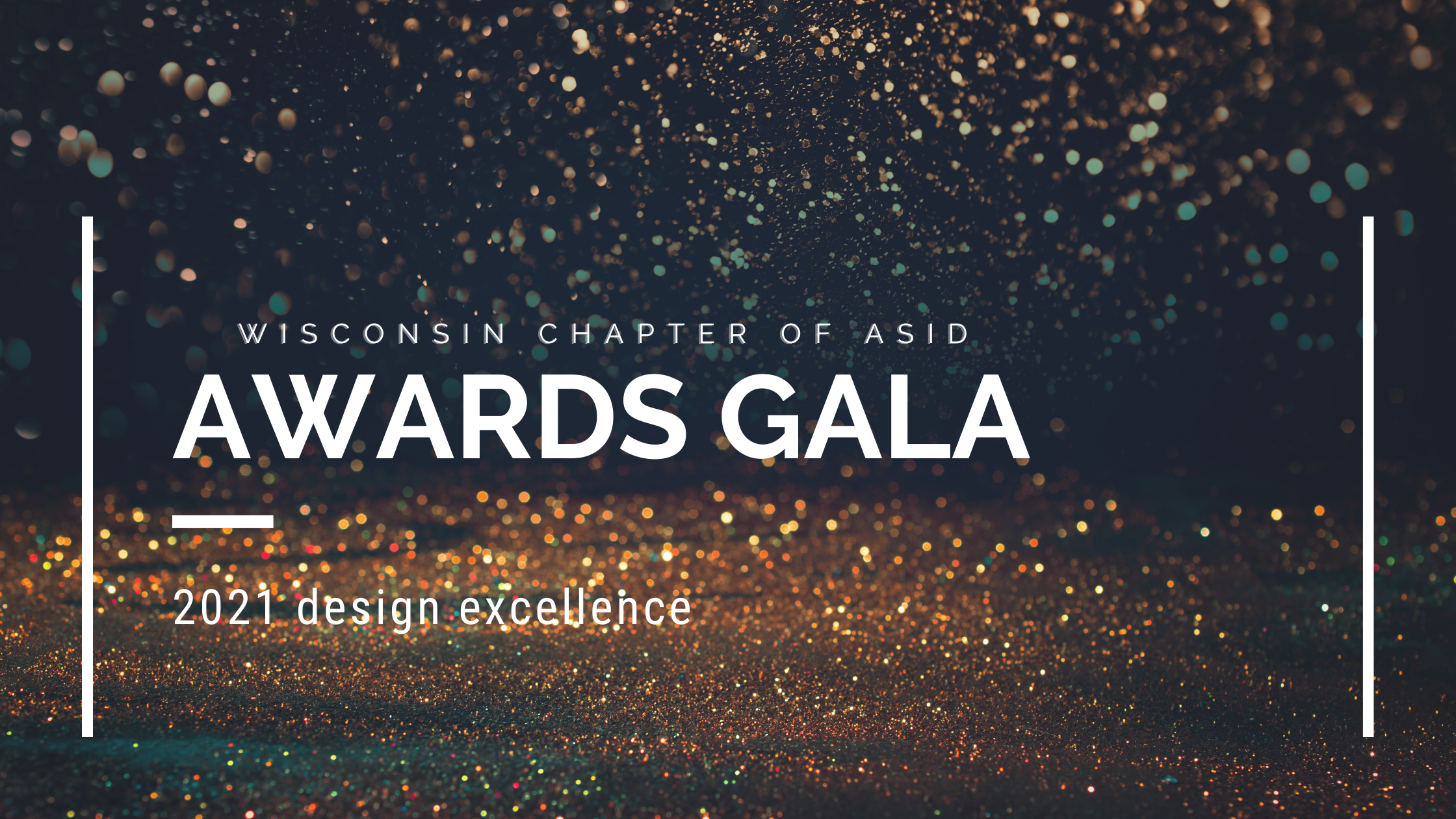 The window for nominations for the 2021 ASID Wisconsin Design Excellence Awards has closed.
The 2021 Design Excellence Awards Gala will occur April 28 and registration has closed. Contact Kelsey Lauritzen at kelsey.lauritzen@creativebusinessinteriors.com with questions.
Event and Submission Information:
We are happy to announce the theme of the ASID Wisconsin Chapter Design Excellence Awards Gala, We Meet Again! We are thrilled to reunite for a fabulous night of showcasing great design. Black tie optional.
The winners of the ASID WI Design Excellence 2021 Awards will be announced at the Gala.
Calling all professionals and students! Get ready to celebrate great design in Wisconsin!
Professional Project Submissions deadline closed on January 22, 2022 at 8:00am
Student Project Submission Deadline has been extended through February 26, 2022 at 7:00pm.
Full information regarding awards submissions, schedule, and instructions on how to enter may be found at the below links.
Make sure you join us at the 2021 ASID WIsconsin Chapter Design Excellence Awards Gala!