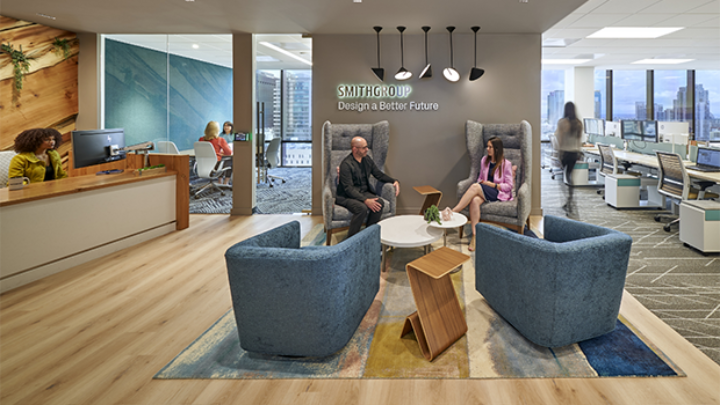 A holistic approach for returning to work
Description
Panelists:
Lise Neman, AIA, Workplace Practice Director
Bob Varga, AIA, Design Principal
Alexis Kim, IIDA, Workplace Strategist
Rob Moylan, IIDA, Corporate Director of Interiors

There is much to consider when deciding when and how to invite employees to return to their offices following the COVID-19 pandemic. Though timing and specifics of reintegration plans will vary based upon geography and the unique needs of one's company, organizations must look holistically at how return to work decisions will impact productivity, efficiency, engagement, culture, collaboration, connectivity, and more. They must also consider the range of emotions that employees will be feeling regarding this experience.

Understanding that there are practical, logistical and operational issues that must be taken into consideration, SmithGroup's Workplace Practice has developed a reintegration framework that will enable those responsible for reopening their offices to plan effectively. Centered around the employee experience, this framework allows companies to reimagine their workplaces in a holistic way while ensuring employee safety and wellbeing remain a top priority.

Please join us on May 11 for a virtual discussion focused on our step-by-step process: Discover, Physical Space and Tactical Protocols, Policy & Process, and Transition.