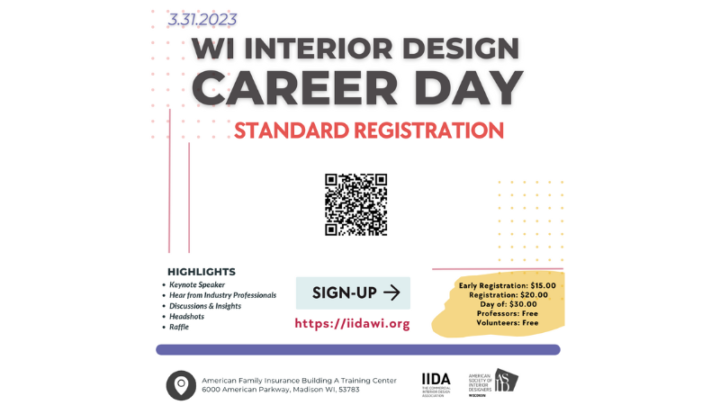 WI Interior Design Career Day
Description
WI Interior Design Career Day is an annual event to support the growth of Interior Design students from across the state. An opportunity to connect with industry professionals & explore personal and professional development activities. Hosted by IIDA and ASID, please join us to explore the journey that is uniquely yours!
Highlights:
Keynote Speaker
Hear from Industry Professionals
Discussions & Insights
Headshots
Raffle
Stay tuned for more info!