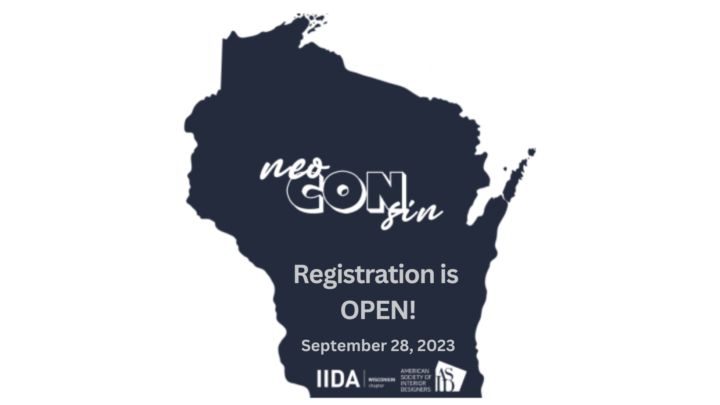 Description
REGISTER FOR NEOCONSIN 2023 ON SEPTEMBER 28, 2023
IIDA and ASID have teamed up to bring you Neoconsin 2023! Join us on September 28th from 10am-7pm for Wisconsin's own NeoCon… Neoconsin. Neoconsin is here to serve our WI membership and the representatives that support our organizations.
Schedule of Events:
10am Keynote Speaker and CEU
11am-5pm Vendor Fair
Lunch provided for all attendees
2pm Second CEU
5pm-7pm Happy Hour: Refreshments and Appetizers provided
If you pre-register, this event is free.
Day of Event Registration – cost will be $15.
Attendee packets will be sent out the week before the event with instructions for parking and vendor booth locations.