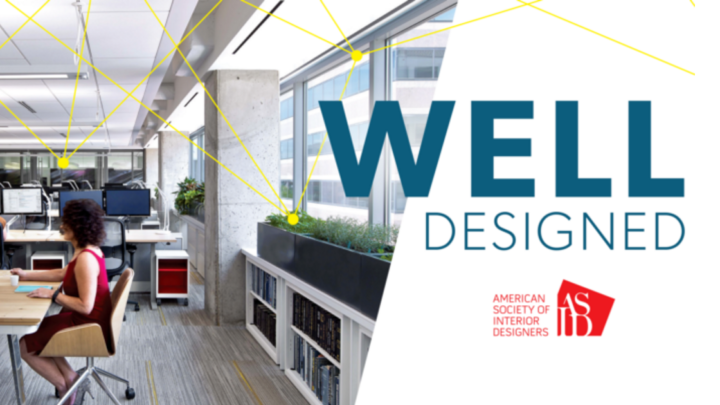 5th Annual What's Next? Event: The Impact of Design
Description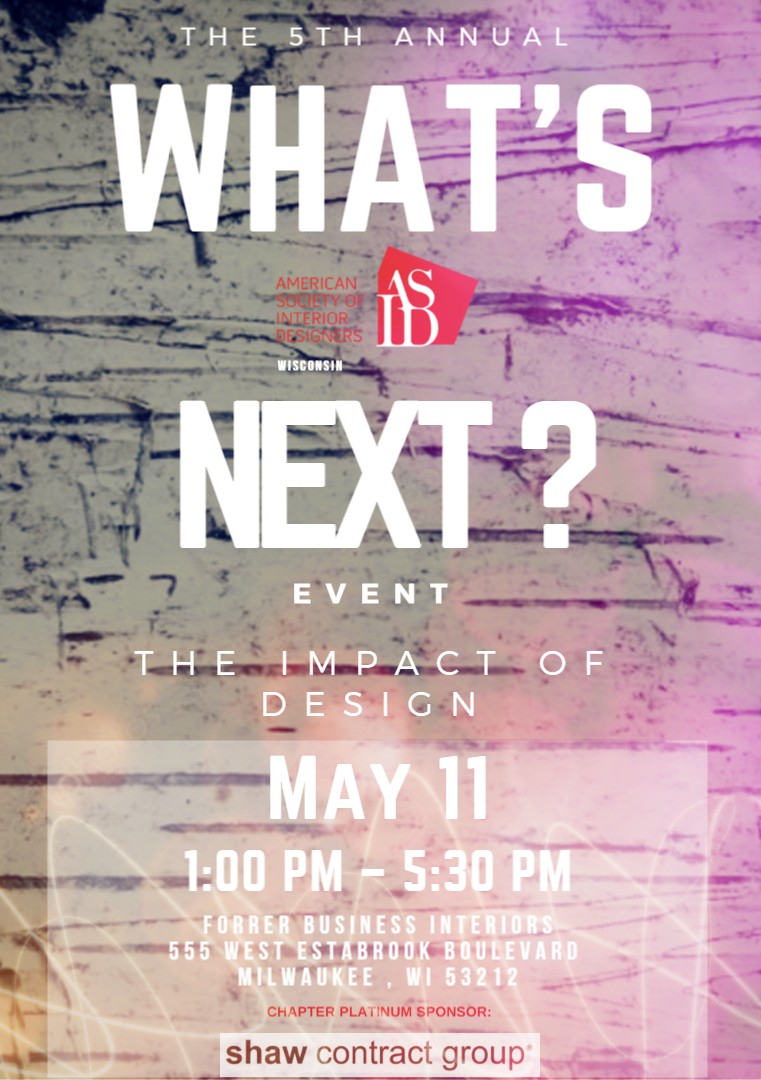 PRICES
Increases by $10 after May 2nd, seating capacity is limited
Members Early Bird: $40
Non-Members Early Bird: $50
Student Members: $10 (no increase after May 2nd)
Student Non-Members Early Bird: $15
Click HERE for Directions
ASID WI What's Next? annual events are inspiring, forward-thinking discussions revolving around global trends & issues that affect the design of our workplaces, buildings, infrastructure, systems, as well as addressing the needs of personal and professional growth for individuals.
WELL Designed CEU: 0.1 IDCEC-Approved CEU | AIA-approved LU | 1 GBCI CE Hour
Learn more about the presenters: Matthew DeGeeter, ASID and Janna Wandzilak, WELL AP, LEED AP BD+C
Our physical surroundings have a significant impact on our behaviors, decisions, and overall health, and wellness and ASID is leading the conversation on integrating health & wellness in the built environment. Learn how to better position the impact of design by attending WELL Designed: Demonstrating the positive Impact of Interior Design, presented by ASID and IWBI. (International Well Building Institute)
During this presentation, you will:
- Learn the business case for healthy interior design
- Understand the new WELL Building Standard
- Gain perspective with a case study on the new ASID Headquarters office
---
Biophilia CEU & Workshop: 0.2 IDCEC-Approved CEUs | 2 GBCI CE Hours
Learn more about the presenter: Nicole Craanen, ASID, WELL AP, LEED Green Associate
Biophilic design addresses our human response to our natural surroundings and explains that we thrive in surroundings that nurture us. By consciously designing our built environments with this connection in mind, we can help lower stress, and increase performance, healing, satisfaction, and productivity. After a basic overview of biophilic design and its benefits, we will dive more deeply into each of the 14 Patterns, as well as Goals and Strategies. This presentation will then wrap up with an interactive workshop.
During this presentation, you will:
- Learn the business case & supporting research for addressing well-being in our built environments
- Understand the impact that our natural environment has on us physiologically and psychologically
- Discover how the WELL Building Standard incorporates biophilic design
- Learn the goals of biophilic design and how biophilic design patterns support those goals
- Bring greater awareness to finding biophilic design patterns in your environments through a team workshop
For questions about the event, please contact Ariel Steuer, asteuer@tkwa.com
CHAPTER PLATINUM SPONSOR:

---